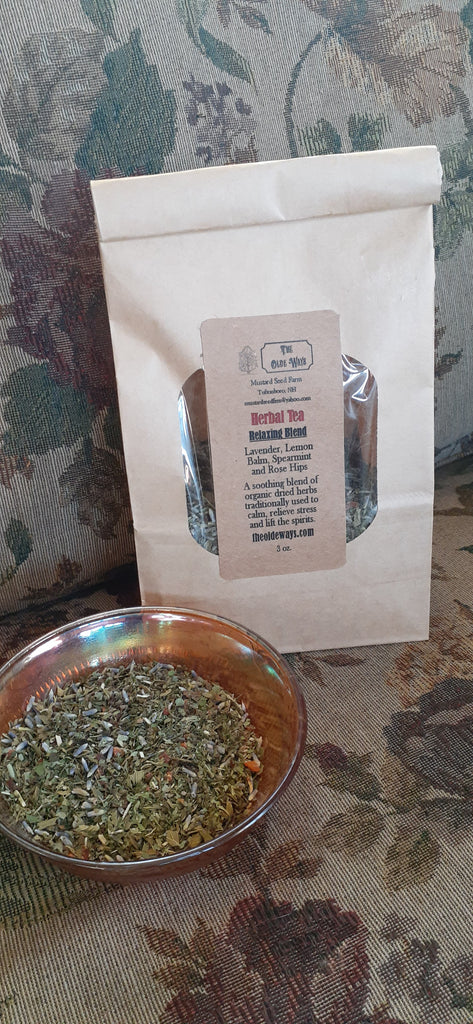 Tea Herbal LAVENDER RELAXING BLEND
A soothing blend of organic dried loose leaf herbs traditionally used to calm and relieve stress. This is a lovely tea that is perfect for bedtime or anytime that you want to sit back and relax!
LAVENDER RELAXING BLEND  is a loose leaf herbal tea comprised of Lavender, Lemon Balm, Spearmint, and Rosehips.
3 oz. loose leaf herbs in reclosable bag