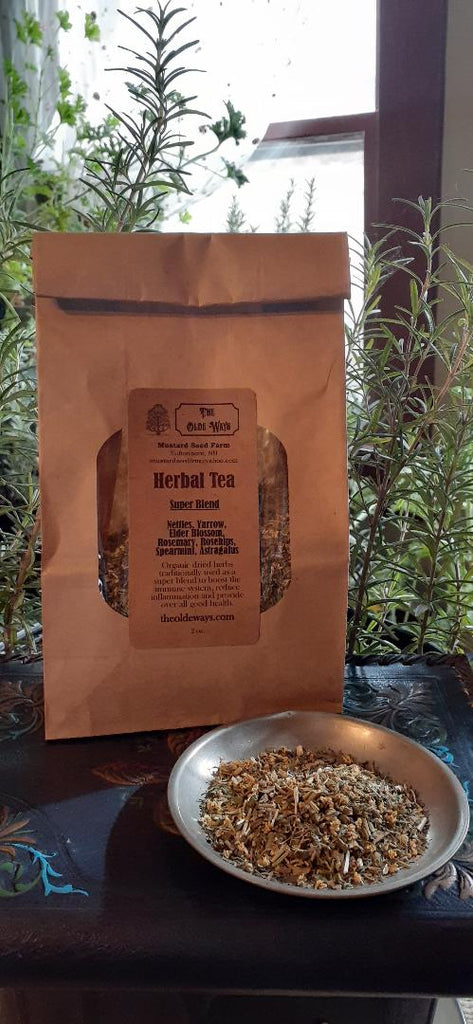 Tea Herbal SUPER BLEND
I think if I have to choose, my Super Blend Herbal Tea is my favorite!
I am an herbalist but I am also a farmer and I work hard. My hands and body often take a beating. And lets face it, I am not getting any younger.
 


This tea is a blend of seven organic Herbs that have long been known to reduce inflammation, which makes it really beneficial for arthritis and body aches. It also boosts the immune system, increases blood circulation and provides over all good health.

 



SUPER BLEND Herbal Tea is an organic loose leaf tea comprised of:
Nettles, Yarrow, Elder Blossom, Spearmint, Astragalus, Rosemary and Rose hips. 


3 ounces loose leaf herb tea in reclosable bag