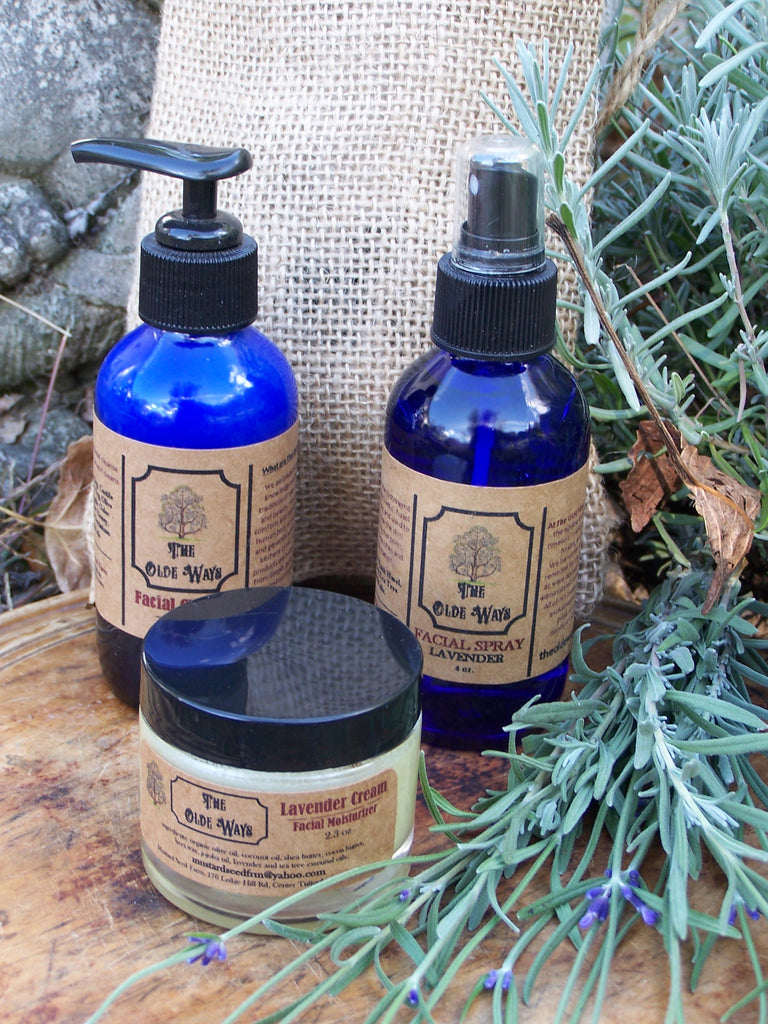 Skincare Collection
An all natural, beautifying collection of Facial Cleanse liquid soap, Facial Spray toner/astringent, and Lavender Cream facial moisturizer. Made especially for sensitive skin. Use all three products in your daily regiment to rejuvenate your skin, smooth and prevent wrinkles, and discourage blemishes. Soft supple radiance and youthfulness for your skin. You will love the way it makes your skin feel and it is all natural!
See individual products for a list of ingredients and more details.  FACIAL CLEANSE NOW COMES IN A FOAMING PUMP!   
Includes Facial Cleanse, Facial Spray, and Lavender Cream packaged in a burlap draw string bag.
Save $6.00 and free shipping when you buy the Skincare Collection.
FREE SHIPPING on all orders over $50.00