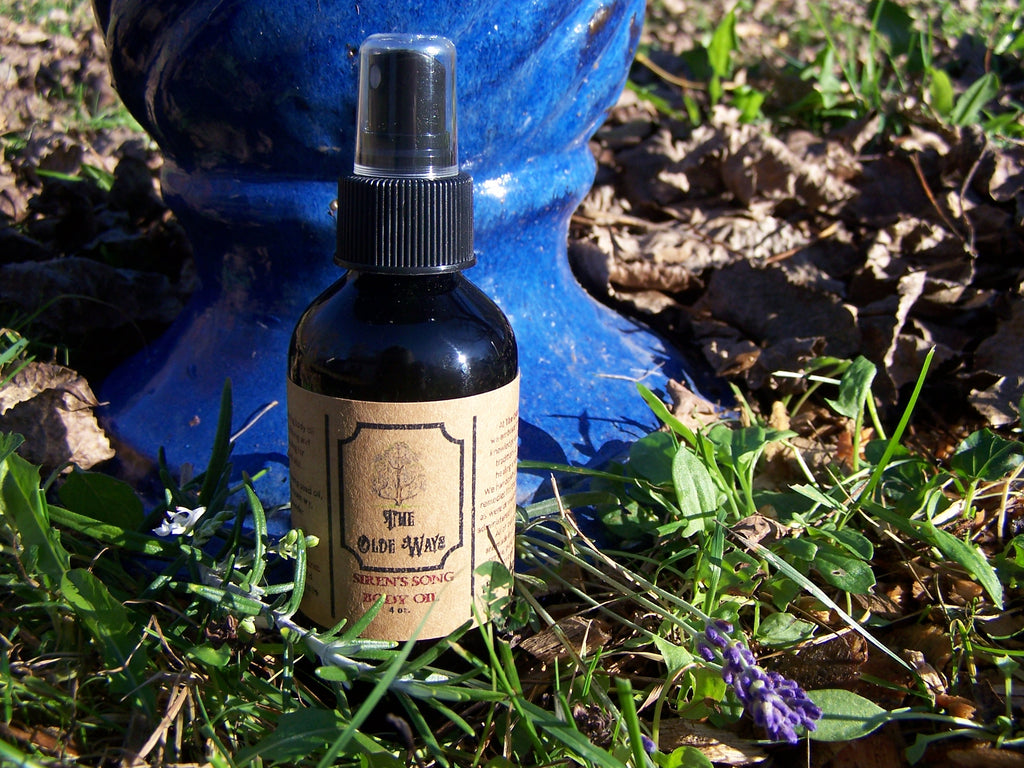 Siren's Song Body Oil
An enchanting body oil made with LAVENDER and ROSEMARY that is both soothing and invigorating for body and soul. 
Use as an all over body oil to moisturize and replenish the skin, add some to the bath as a bath oil or utilize as a massage oil. Wonderful for the circulation and muscles and helps with skin irritations.
ingredients:  Herb infused Organic Virgin Hemp Seed Oil, Organic Golden Jojoba Oil, Lavender and Rosemary Essential Oils.
4 oz. blue glass spray bottle