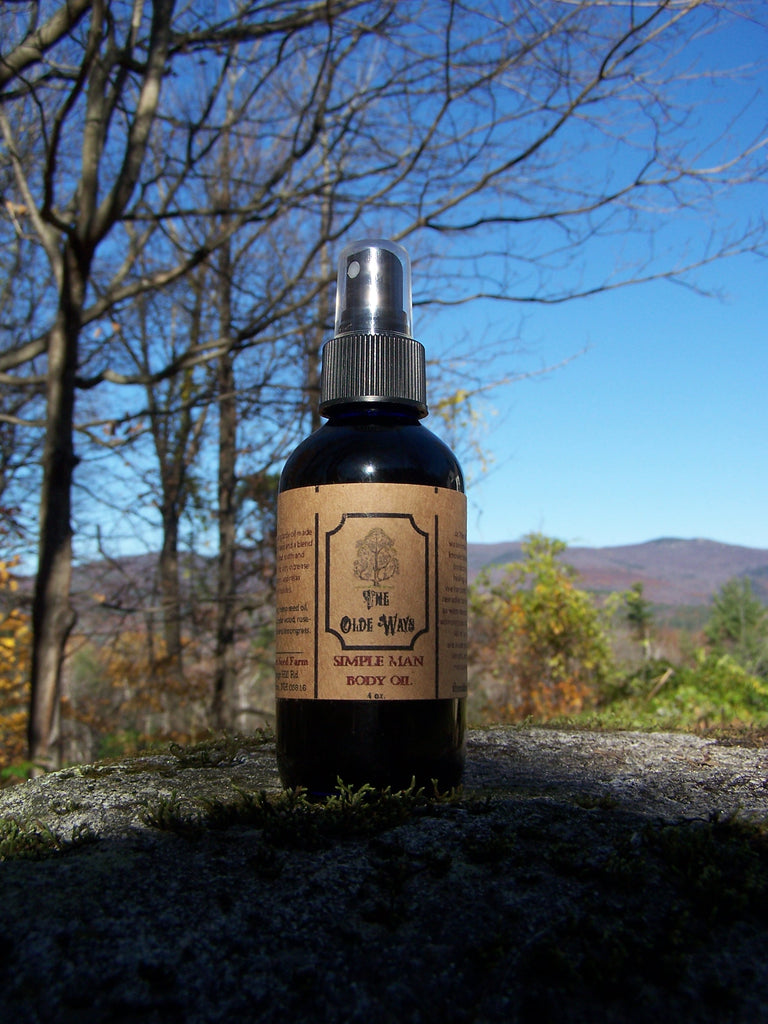 Simple Man Body Oil
The name was inspired by the beautiful Lynyrd Skynyrd song, "Simple Man". It is a deep all natural moisturizing body oil made for men. Yes, men need to take care of their skin too!  It is a rich blend that soothes and replenishes dry skin with a spicy woodsy fragrance and herbal properties that increase circulation, relax sore muscles, and enhance clarity and thought. Use as an all over moisturizing oil, massage oil, or beard oil.
ingredients:  Organic Virgin Hemp Seed Oil, Organic Golden Jojoba Oil, 
 Cedar Wood, Lemon Grass, Rosemary and Basil.
4 oz glass bottle