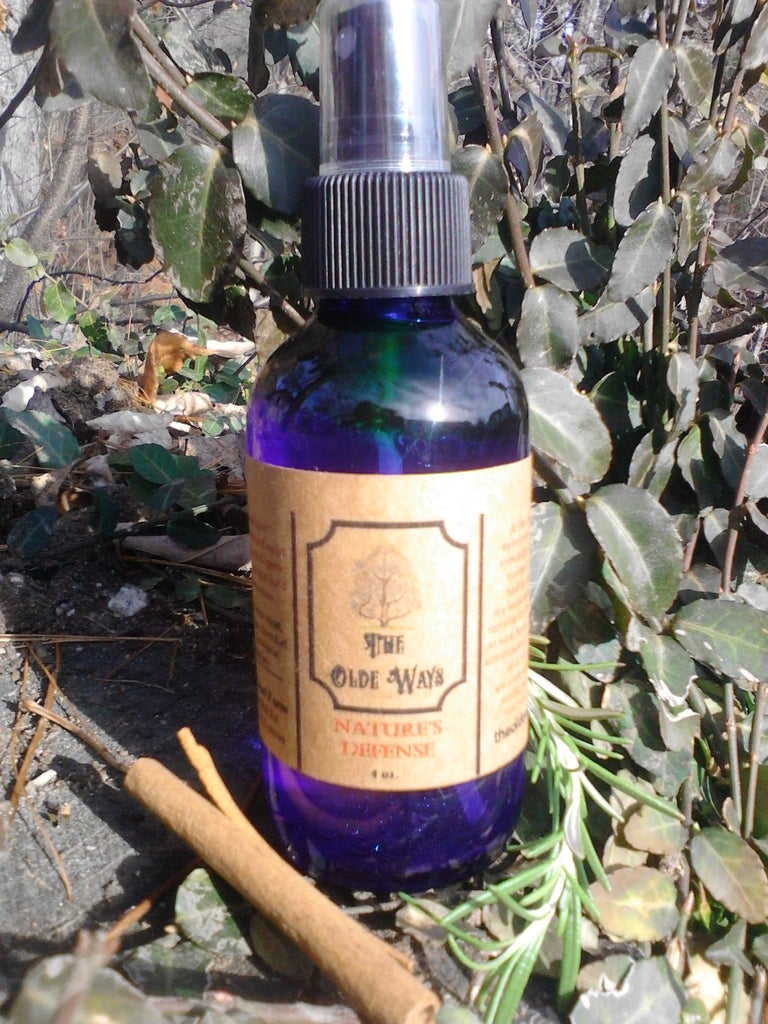 Nature's Defense - sanitizing spray mist
Refreshing Orange and Spice in a classic blend of herbs and essential oils to ward off bacteria and germs, purify the air, and boost the immune system. A must have through the winter months and all year long to prevent and alleviate colds and the flu.

Use as a room disinfectant, bath room spray, car spray, bring it to work with you for protection from air born viruses. It also makes a nice linen spray. It is not recommended to spray directly on your skin as it is a very strong blend and may cause irritation. If you do not find that it irritates your skin it may be used as hand sanitizer.
 ingredients: witch hazel, essential oils of: wild orange, clove bud, cinnamon, eucalyptus,and rosemary.
4 ounce glass spray bottle