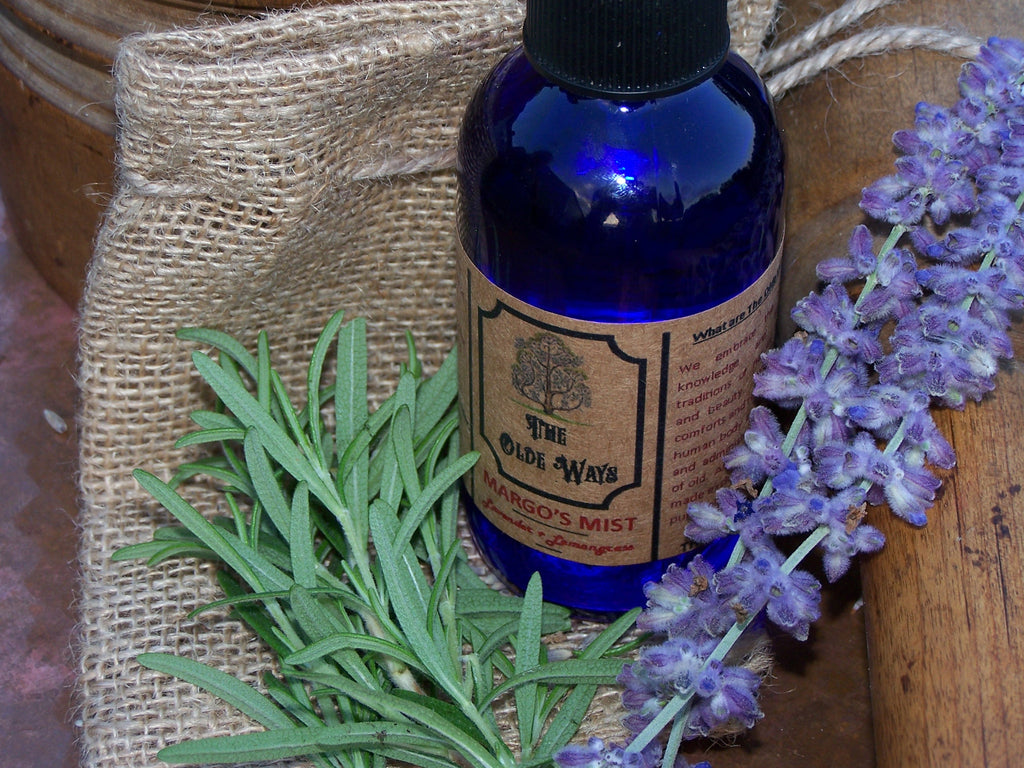 Mermaid Mist - Lavender and Lemongrass
Our best seller! A fragrant blend of Lavender and Lemongrass. It was originally created for my daughter Margo, who loves mermaids. It is floral and fresh with a calming aromatherapy for relaxing moments and sweet dreams. It is wonderful to spray on pillows and bed linens or use it as a body spray or even a room freshener. Lavender and Lemongrass are known to sooth and relieve stress, alleviate nervous tension and reduce anxiety. 
Ingredients:  water, lavender, lemongrass, alcohol.
4 ounce glass bottle