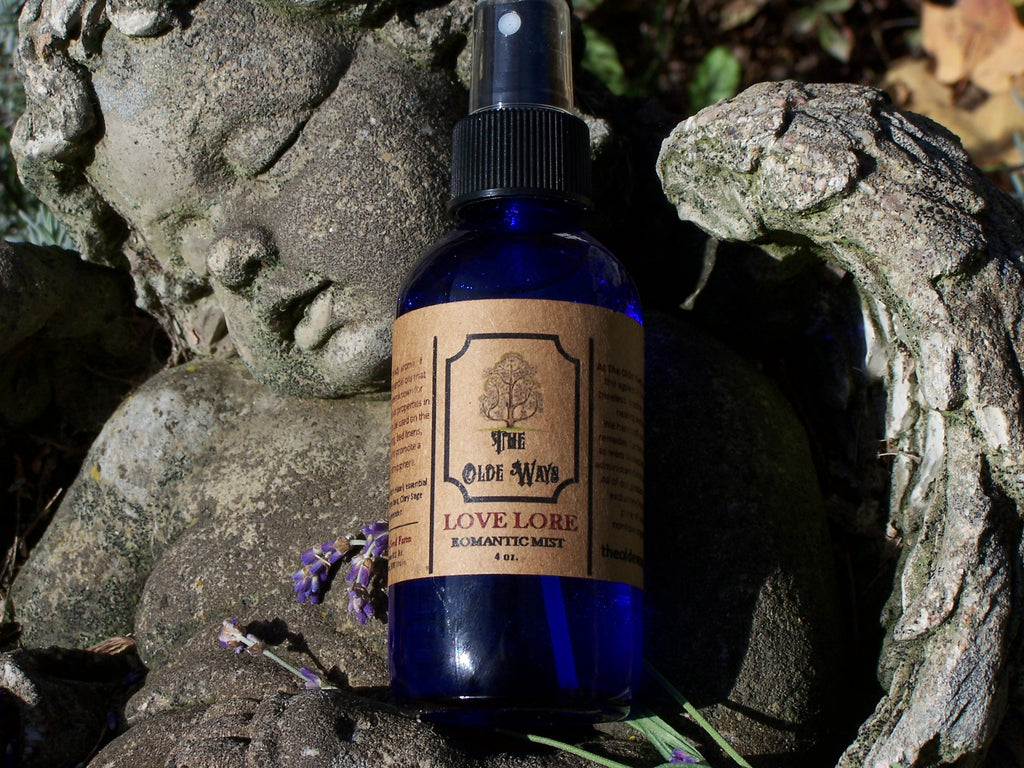 Love Lore Romantic Mist
An intoxicating blend of herbs and essential oils that have long been known as aphrodisiacs combined with Witch Hazel in a spray mist. Wonderful as a body mist, spray it on bed linens, use as an air freshener, spray your curtains, on your clothing, in a car, anywhere. 
Not looking for love, the herbal properties are calming, up lifting and relieve stress. Do it for you!
ingredients:  Herb infused Witch Hazel, essential oils of Cananga Java, Lavender and Lemongrass
4 ounce glass bottle