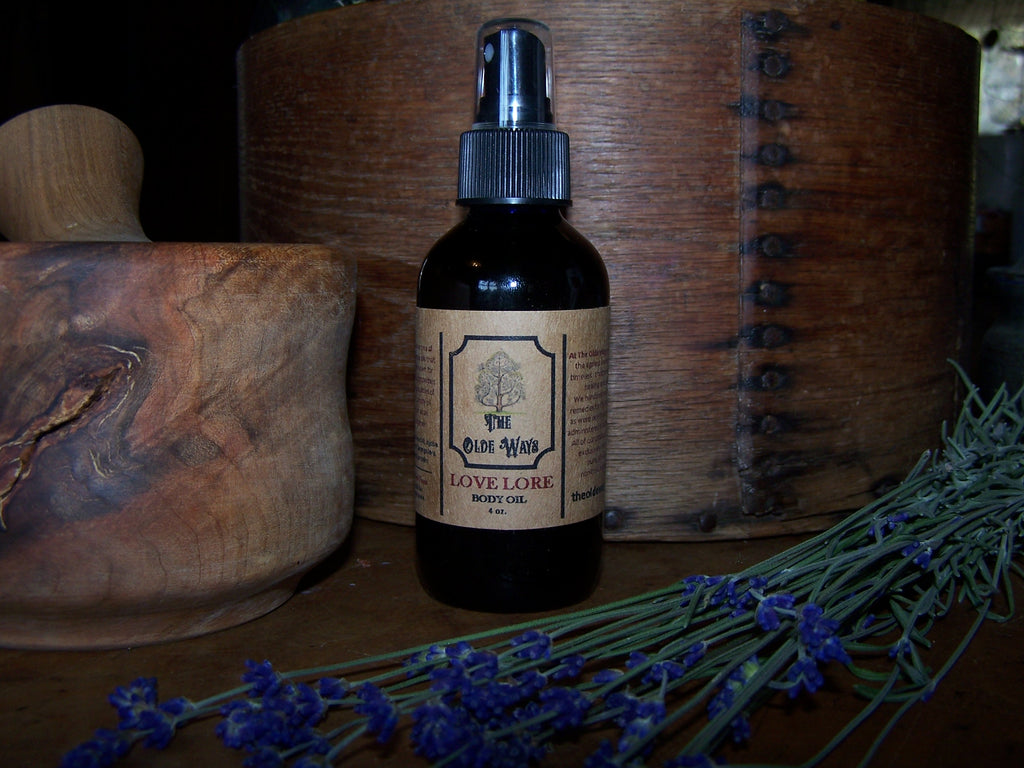 Love Lore Body Oil
The same blend of aphrodisiac herbs and essential oils as our Love Lore roll-on Perfume made into an extravagant moisturizing body oil. It is intoxicating, sweetly exotic, deeply floral with earthy tones. 
Not looking for love? Then do it for you! The herbal properties are calming, up lifting and relieve stress. Use it all over and it will leave your skin soft and nourished.
ingredients: Herb infused Organic Virgin Hemp Seed oil, Organic Golden Jojoba oil, essential oils of Cananga Java, Lavender and Clary Sage.
4 ounce glass bottle