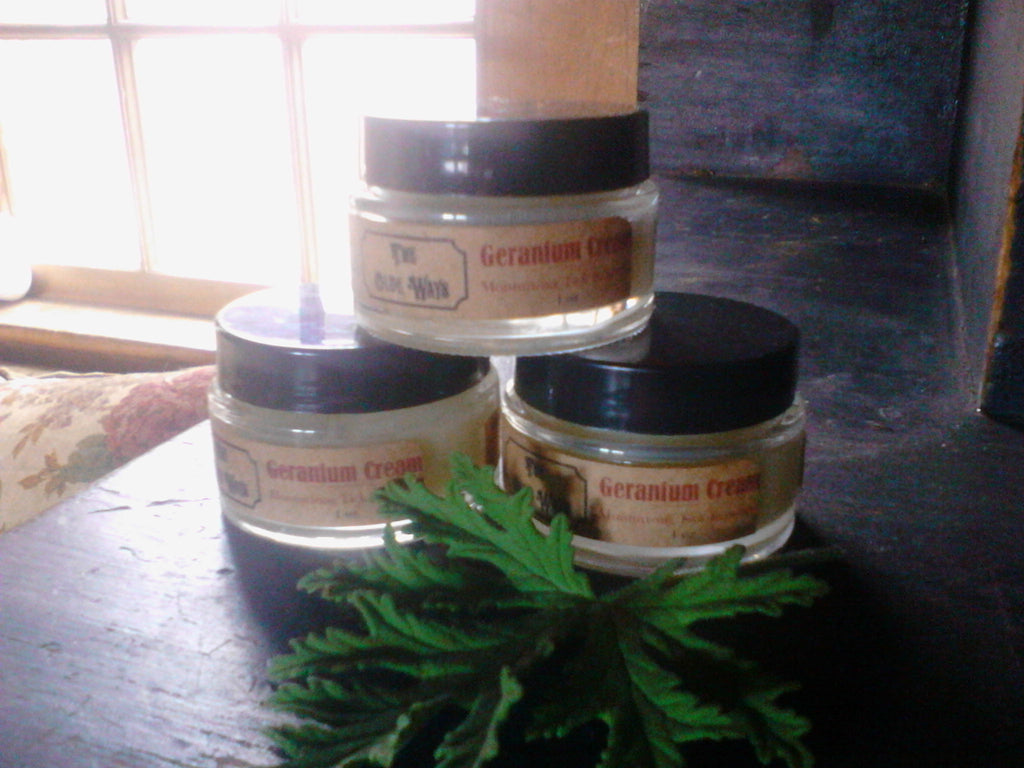 Geranium Cream
This is the same luxurious facial moisture cream as our Lavender Cream, with the added benefit of also repelling ticks and other insects. Use it all over for soft, supple, and youthful skin.
Don't let it fool you. Geranium has a rose like fragrance that is uplifting and beneficial to the skin. It has long been used in cosmetic products and in the repelling of insects.
ingredients:  extra virgin cold-pressed olive oil, organic unrefined coconut oil, organic shea butter, cocoa butter, local NH bees wax, jojoba oil, essential oils of rose geranium.
For added protection from ticks, combine with our other tick repelling products or get our tick repelling gift set which includes all three of our tick repelling products and save!
2 ounce glass jar
FREE SHIPPING on all orders over $50.00