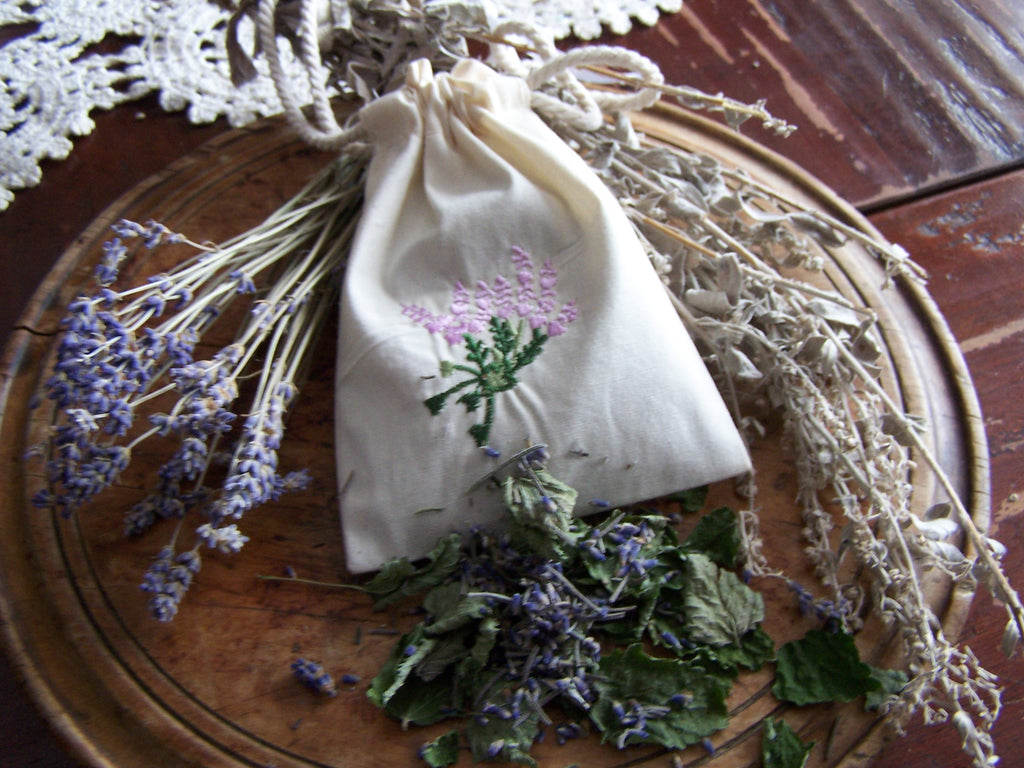 Dream Sachet - Lavender
This pretty sachet made of cotton muslin and embroidered with a Lavender motif is filled with fragrant Lavender that will encourage restful sleep and sweet dreams. Place it in your pillow, by your bedside or hang it where ever you desire to instill peacefulness. Place it in a draw or closet for extra fragrance and to ward off moths.
Lavender is used to promote tranquility and aid in relaxation.
And the fragrance is so soothing.
4x6 sealed drawing string bag contains .5 ounces of Organic dried Lavender.